The Story About PatPat

PatPat was founded in 2014 by close friends Albert Wang (CEO) and Ken Gao (COO) in Mountain View, CA. Albert & Ken both earned their Master's degrees at Carnegie Mellon University, in Pittsburgh, PA. They also worked together as Principal Engineers at Oracle shortly thereafter. When Ken was expecting his first child, he discovered the children's clothing industry was severely lacking in fashionable, functionable options. Together with his friend, they created a shopping platform for moms to find great deals for themselves and their families, without spending a lot of time and money.

Brand Promise: PatPat - Cuteness and Quality at Great Prices that Make You Smile.

PatPat makes outfitting your kids easy and fun! Our formula is simple:

PatPat: Cute + Quality + Great Price = More Happy Moments.

Whether it's the first day at school, a play date, a day at home or a holiday moment. PatPat will keep you and all the family smiling. Simply, we offer a large assortment of cute, quality clothes at great prices so that families all around the world can have more joyful moments.
Proud Moments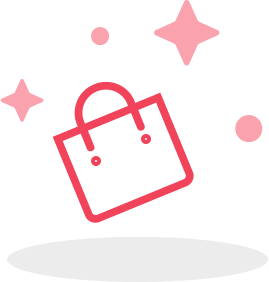 PatPat awarded App Store
Home Page
Recommendation
Top Recommended
Shopping App from App
Store Shopping Channel
Recommended as "APP OF
THE DAY" from UK App Store
PatPat launched licensed products: Care Bears, Smurfs, HairDorables, Smooshy Mushy
LET'S CONNECT
Follow us on social media to receive all the latest product updates and see what other moms are saying
Download Our App
You can earn $10 wallet credit for inviting each friend as your friend successfully make a purchase! The more friends you invite, the more you earn.